THE REGION'S PREMIER SOURCE FOR DAIRY PRODUCTS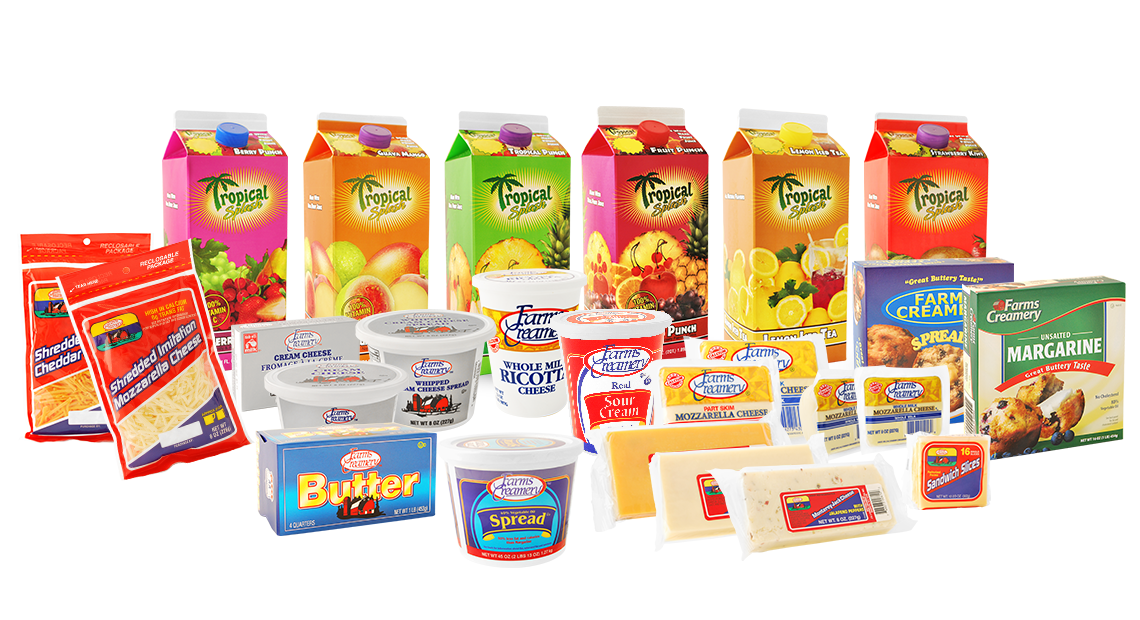 J&J Farms is a wholesale distributor servicing the tri-state region with a complete line of refrigerated dairy products.
Since our inception in 1951 our goal has been to meet the needs of the independent grocer, and supermarket with our full service refrigerated distribution.
We have an extensive selection of all national branded dairy items.
Additionally, we have developed our own line of private label items, Tropical Splash and Farms Creamery.
Formulated with consumers in mind, our private label brands provide superior taste, quality, and value.
From order through delivery, J&J Farms is committed to satisfying our customers with the utmost in quality and service.